Through a series of webinars and video media, CRDF Global has highlighted U.S. efforts to promote women in STEM, facilitate connections among America's STEM community, and encourage organizations, institutions, or businesses to sign on to the APEC Women in STEM Principles and Actions.
We invite ALL STEM stakeholders in the APEC region to join us by signing onto the Principles and Actions.
The Role of Women in STEM for Sustainable Economic Growth and Science & Technology
May 18, 2022
Economies Targeted: Indonesia, Singapore, Malaysia, Brunei, and Papua New Guinea
The Importance of Representation of Women in STEM
July 27, 2022
Economies Targeted: Mexico, Peru, and Chile
Overcoming Barriers for Women in STEM
October 26, 2022
Economies Targeted: South Korea, Vietnam, Thailand, and the Philippines
Capstone Event
June 14, 2023
Dr. Anna Quider met with a group of competitively selected attendees for a tailored workshop on communication and advocacy to support the promotion of women in STEM fields.
Before the workshop began, participants shared their work in STEM fields and STEM education, demonstrating why support for women in STEM is important. Watch their responses here: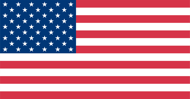 This webinar series is funded by the Bureau of Oceans and International Environmental and Scientific Affairs within the U.S. State Department.